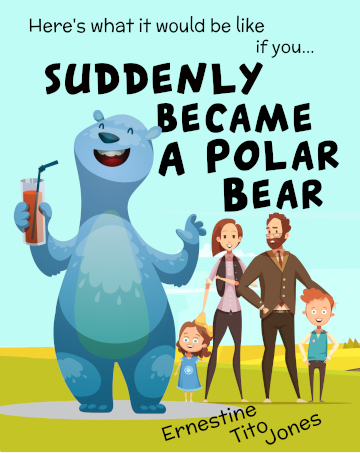 This book answers the question, "What would your day be like if you woke up tomorrow and were suddenly a polar bear?" 

I wanted kids to feel like they were walking in the shoes of a polar bear, so to speak. (Side note: Who else would really like to see a polar bear in shoes? I picture Birkenstocks.) Anyway, my hope is that by taking on that perspective, it will help kids gain empathy for animals and to realize on a deeper level that we're all connected. It also shows our differences and similarities in a kind of fun way.

Anyway, hope you like it. It's the start of my "Suddenly Became A…" series.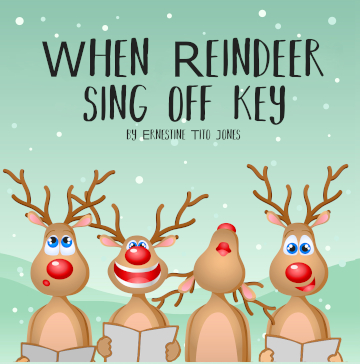 The North Pole is set to record a new song to show the world the Christmas spirit, and everything needs to be perfect. There's only one problem. And it's a very loud and impossible-to-ignore one.
The reindeer.
What do you do when reindeer sing off key? Find out in this fun story that shows the true meaning of Christmas can usually be found when you stop listening with only your ears.